A pedal
handcrafted
with love
and only one goal
in mind – that this love
is passed on
to its final
owner.
"Tone always comes from your fingers, your heart and straight out of your soul."
I'm into vintage gear my whole lifetime. Always corious how amps, guitars and pedals work, trying to understand and getting deeper into that materia, learn to distinguish between a *magical touch* and an interpreted into *Voodoo* we might perceive while playin some *holy grail* stuff.
People behind this project
Since my grandpa first took me to the local bulky waste at the age of 8, I found my purpose to repair, optimize, restore, develope and create new stuff.
I'm a masterengineer with several degrees in electronics with more than 40 years of experience, workin on many legendary pieces of musical history and run my own company and repair shop. Mostly tubeamps, synthezisers,reel to reel,tape echos, Hammond organs, rewire old pickups, restore old fuzz pedals and many more. As it's not always bout the money, I try to repair everything to save it from refuse bin, even if it's not *worth* at the end it is. Joe and I recycle empty batteries, leftovers from clothwire and fibernat boards to build the batterie contacts used in our pedals. Every day a new challenge and I love it ; )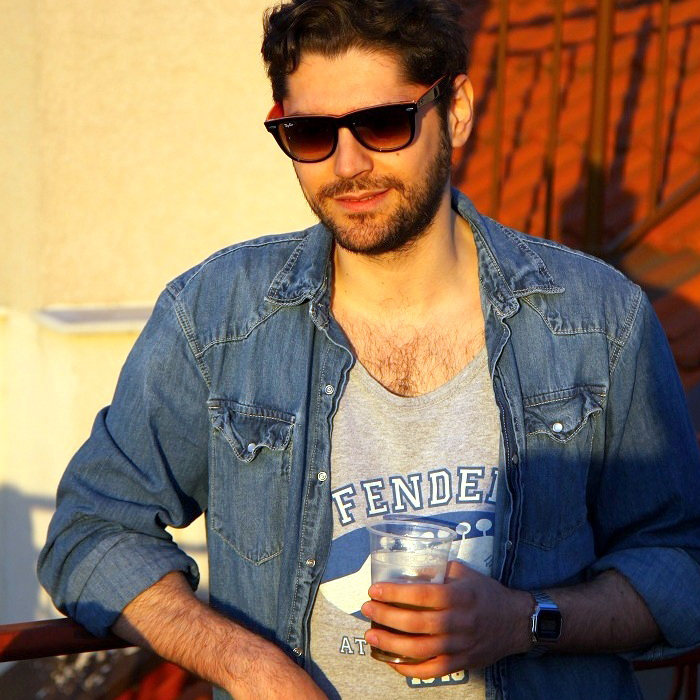 Since childhood a Guitar, Amp and Pedal nerd. I started ca. 15 years ago, to build Fuzzes, mainly Fuzz Faces, and collecting Holy Grail vintage Transistors and Capacitors (Newmarket NKT275, Mullard OC75, OC44, OC84, OC81D etc.). But i never really had time for that passion (doc in real life) so i gave up building them. I was looking for a top notch Fuzz builder to send Transinstors to find a good home. Isle of Tone grabbed from the very beginning my attention. I´ve got the second ever made Haze67 (Prototype #2) and i was blown away by it´s Tone. I knew those are the guys i´m willing to send Transistors to be used in the, imo, best Fuzzes. I contacted Joe and Steve and the rest is History. Since i´m the "Transistor-Guy" of IOT and on the hunt for real deal vintage Transistors. I´m really proud to be part of that project and to be able to finally live my Fuzzy dream out.
My Name is Stefan Wascher and I have a sweet shot of myself behind my desk. I was young then.
I also designed the isle of tone pedals, and posed hard for this photo.
Primarily as a musician, as well as a graphic designer and illustrator, I'm proud to be a part of Isle of Tone since the beginning. Secondly, I love vintage and also gathered a small collection of guitars and pedals. Besides creating the logo design, I also hand-painted the first pedals to give them a crafty and artsy look as one-of-a-kind editions. Furthermore I periodically publish illustrated ads and print material for Isle of Tone.
Since my grandpa founded a mastercraft paintshop in 1967 my family is into color – and design business. As I grew up inside our family biz , I was surrounded by arts, design, paint and music my whole lifetime. I made my master graduation several years ago, run my own company and do a lot of custom designs and artworks for IoT. Goldplating, pinstriping, water transfer and many other techniques, mixing custom colors and try to make everything possible Joe has in mind. When my uncle first showed up with guys like Eric Clapton and Mark Knopfler I started singin, playing guitar and writing my own songs .
At the end it's all about music ✌🏻
2019 joe asked me if I could do some prints for isle of tone Fuzz Pedals – and I instantly fell in love with this project. I'm in the printing business since the 90ies. Especially the Screen printing technique where you can print on literally any surface is the best solution for this kind of projects. In our company labalaba there is a certain awareness for high quality standards. But there is another aspect which brought all this lovely people together – music!
In a drummers perspective let's say it's very electrifying to work with such greatness like Joe and all the Steves involved.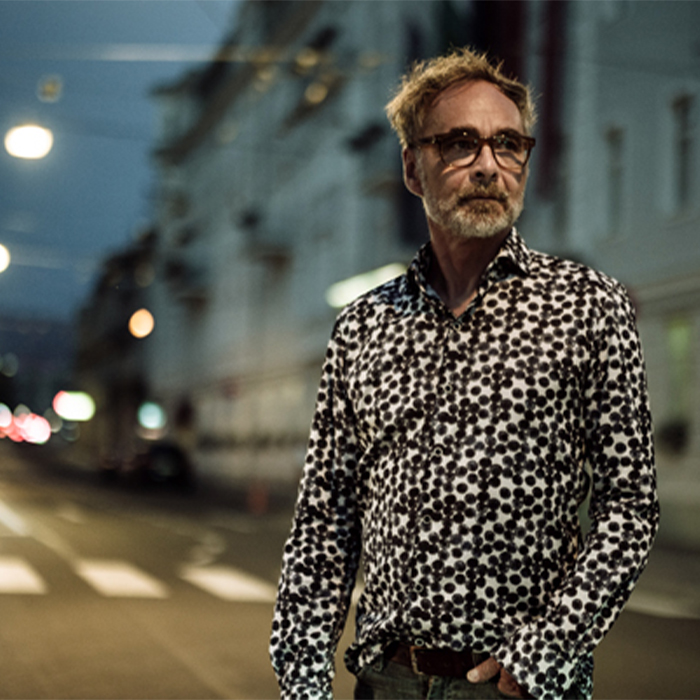 Bernhard Müller was born in Munich/D in 1963 and has lived/worked in Salzburg since 2004. Freelance photo designer, art photographer, music lover and letterpress artist. He has been living and loving commissioned work for industry, NGOs and culture for many years – his free artistic photo work deals with conceptual, analog photography and has already been shown in well-known galleries and at international symposia. One of his main works on photography in the 20th and 21st centuries was also included in the Austrian State Collection. Since 2016 he has lived his love for writing, paper and printing in a considerable collection of ancient printing machines from the 18th century and old printed letters made of wood and lead under the name letterpress Manufaktur Salzburg. For his friend Joe from Isle of Tone, he made a limited edition (20 pieces) of hand-embossed "FuzzFace replicas" packaging boxes and a poster edition (15 pieces) printed on museum paper.